Individual accountability
A positive belief in people
Respect and dignity for all
The power of teamwork and cooperative learning
An organized, respectful environment within which learning is nurtured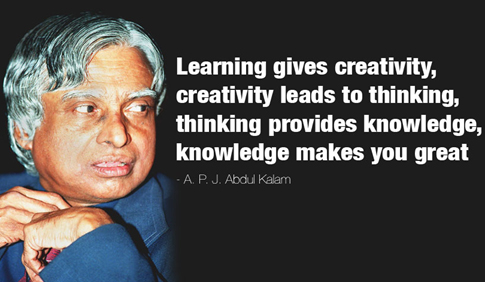 Code of Honour
We encourage students toward a life governed by the values of personal integrity. All students must pledge to uphold our Code of Honour:
Personal Honesty and Truthfulness
Academic Integrity
Respect for Others
Respect for the Property of Others
All violations of the Code of Honour are subject to review by the Discipline Committee.
Code of Conduct
A Code of Conduct defines the expected conduct for both students and staff so that all who share in the School environment can do so in safety and with the confidence that they will be treated as valued individuals. This Code of Conduct is intended to benefit parents, students and staff members. It is essential that parents know what behaviour the School expects so that this behaviour can be reinforced at home. Parents should be prepared to discuss the Code of Conduct with their child to ensure there is understanding and acceptance. Parents need to know what consequences will follow if their child breaches the Code of Conduct. Students need to understand the Code as it establishes the ground rules for their daily interaction with other students with teachers and other staff members.
Discipline Philosophy
The purpose of discipline is to help students maintain a positive learning atmosphere in the School and to modify unacceptable behaviour.
The School will encourage students to develop self-discipline.
Each student will be treated as an individual and the unique aspects of each situation will be considered within the overall framework of consequences and consistency of expectations, as outlined in this Code of Conduct.
Rights and responsibilities will complement each other.
Students have the Right:
To be treated fairly, consistently and with respect by other students and the staff of the School
To be safe from verbal and physical abuse or actions and behaviour which are detrimental to the positive learning environment at our School
To expect that their property will be respected
T o expect a positive learning environment in which their feelings and opinions will be respected
To expect that others in the School will exercise self -control.
Students have the Responsibility
To treat others with compassion and with respect, accepting different points of view, different heritages, and different racial or national origins as valuable and adding to the richness of the School environment
To accept the authority of the staff of the School
To refrain from verbal and/or physical abuse of others in the School
To respect School property and that of others
To contribute to a positive learning atmosphere in their classes and to respect the feelings and opinions of others in the School
To exercise self -control while on School property.
Attendance
Good attendance is vital to the learning process and is an essential component of every course and activity. Students are expected to attend all classes regularly and punctually. It is the responsibility of the student and his/her family to inform the school about planned absences. The School must also be informed as soon as possible of absences that result from unforeseen circumstances. Note: "Absence" means any absence that occurs on a scheduled school day.
Unauthorized early leave before exams and other breaks is not permitted. The School has given considerable attention to planning breaks that accommodate the needs of families, even taking into account students who are travelling great distances to be at the School.
Punctuality and Preparedness
Arriving for classes and other School activities prepared and on time shows a positive commitment to learning. Students must be punctual. Students are expected to bring the necessary materials/equipment to every class or activity.
A student who arrives late for School must report to the Receptionist to be signed in.
Damage and Vandalism
Any student found responsible for incidents of damage, abuse or theft of School property or the property of others will be subject to payment of restitution.
Discipline Committee
Any student who commits a serious breach of School Rules or is guilty of repeated infractions which may result in expulsion or suspension will appear before a Discipline Committee appointed by the Principal.
Disciplinary Actions
The School will employ a range of disciplinary actions guided by what is in the best interests of the student and the School. Any of the following disciplinary actions may be recommended by the Discipline Committee and/or applied by the Principal:
Sanctions: Various sanctions proportionate to the offence and suitable for the purpose of correcting the student's behaviour.
Suspension: Suspension for whatever length of time the Principal deems to be appropriate. The student is responsible for all assignments and tests missed during this time.
Dress Code
BHARATH requires all students to wear the approved School uniform while attending classes and organized School events, unless otherwise instructed. The School expects that a student will be neat and clean in dress at all times and that clothing is in good repair and appropriate to the activity or occasion.
Litter
There are litter and recycling containers provided around the School. The School values its reputation in the community and expects all students and staff to be conscious of the need to maintain a neat and tidy campus.
School Grounds.
Students are to walk only on designated walkways or sidewalks in the School grounds. Games are to be played only in designated areas. No walking or games are permitted on lawns and other landscaped areas. At certain times of the year students will be asked to keep off posted areas of the School grounds so that preparations can be made for School event
Academic Policies
Bharath Montessori l School provides education programs from Kindergarten to Grade 12. The Kindergarten program is based upon Montessori education principles and practices. Grades 1 to 8 are standard education programs using the scholastic & non-scholastic curriculum . The curriculum is also used for the High School program from Grades 9 to 12 providing students with the academic qualifications to enter universities.
Guidance Counsellors
The School provides a Guidance Counsellor Program. Its goals are: To strengthen, support and allow students to realize more fully their potential to become "the complete person, the well-rounded citizen", where success is measured equally by personal growth in the areas of a healthy Mind, Heart, Spirit and Body. The program has a dual purpose. Its first role is to support the cognitive growth of the student and support him/her through the rigors of the academic program and to lend assistance to support the student through coursework problems. The second role involves guiding the student through an educational program that focuses on his/her effective growth in areas outside the academic program.
Academic Integrity
Education presupposes a context in which honesty is a cardinal virtue. The student is expected to honor this virtue at all times. The following are some examples of a lack of academic integrity:
Plagiarism (the unacknowledged use of another's words or ideas)
Using unauthorized notes or other aids in a test or exam or copying from or being influenced by another student's work during an evaluation.
Giving unauthorized aid to another student; allowing another student to copy or use one's test, exam, paper, or homework.
Assistance with homework or take-home tests that is beyond the limits specified by the teacher constitutes plagiarism by the student who avails himself or herself of such assistance.
Using translating software or translations of texts studied in class without the permission of the teacher.
Submitting the same work for credit to more than one teacher, unless both teachers give their permission.
Those found to have violated the Code of Academic Integrity will be subject to any of the following range of disciplinary actions:
Receiving a zero on plagiarized work
Notification of the student's parents and teachers
Appearing before the Discipline Committee
Language of Instruction
The language of instruction at the School is English, which must be spoken in all classroom situations, traveling from class to class, and in all other scheduled activities, such as sports, except for those classes in which Tamil language is being taught.
Library
Library Hours are Monday to Friday: 10:00 am to 4:30 pm during the academic term.
Fee Dues
School fees must be paid in 3 terms. Parents are requested to pay the fee by cash/cheque draw in the name of the school. Fee must be paid by the 15th of June, October and January.
Withdrawal and Attendance
1. If a child has to be withdrawn from the school, three month's notice must be given. If not, one term fee will be collected.
2. If there is a transfer for the parent, the last date to submit the requisition for Transfer certificate is 31st March.
3. Students must be regular to school with 90% attendance. If failed, he/she may not be allowed to appear for the terminal examination.
4. Proper leave letter must be submitted. In case of sick leave, Medical Certificate must be produced.
5. The name will be struck off the rolls, in case of long absence, without prior information.
Transport
Student can avail the school transport subject to availability. They cannot change their buses on any account. They should not misbehave in the bus. If so the student will be suspended.
Computer and Network Code of Conduct
The Computer and Network Code of Honour and Code of Conduct embody the guiding principles for all conduct at the School.. Students are expected to conduct themselves with integrity while using their computers.
Electronics Policy
Cell phones are strictly prohibited
Portable Music Players (Tape, CD, MP3, MP4, Radios, etc..) and Video Devices are not allowed
Calculators should not be used.

First offence: The device will be confiscated and held in the main office. A warning referral will be written and the student may pick up the device at the end of the school day.
Second offence: The device will be confiscated and it will be held in the main office for the parent/guardian to pick up. The student will receive a second written warning.
Third offence: The device will be confiscated and it will be held in the main office for the parent/guardian to pick up. The student will receive a detention. Any further violation will result in out-of-school suspension.
Failure to surrender the items when asked to do so will result in student referral to the office immediately.
Food Delivery Policy
Food can be delivered to the school only under these conditions: Parents/Guardians can bring/ have food delivered for their children. This food must be brought to the Academic Office.
Athletics
Athletic Philosophy and Objectives The Guiding Philosophy of the Athletic program is to provide students with important life skills whether they play on competitive or intramural teams. Teams and individual sports play a vital role in developing physical, intellectual, social and emotional well-being.
The main Objective of the coaching staff is to provide a safe and non-threatening environment for practice and games. Despite the School's best efforts in this regard, there is a possibility of injury. Bharath and its staff will take all reasonable precautions to ensure student safety including proper practice and game warm up.
Code of Sportsmanship
A Code of Sportsmanship requires the following code to be upheld by all players and spectators:
The rules of any game must be regarded as mutual agreements, the spirit or letter of which no one should try to evade or break.
No advantages are to be sought over others, except the advantage of superior skill.
Officials and opponents must be regarded and treated as honest in intention.
Decisions of officials, must be accepted absolutely by players and coaches.
Visiting teams and spectators are honoured guests and should be treated as such. They should also behave as such.
To win is always desirable, but to win at any cost utterly defeats the purpose of the game.
Every team must learn that losing can be a triumph when their best has been given.
Coaches, players or spectators who do not fully support this code have no place in our representative matches.
Student Safety and Security
Unsafe Practices or Possessions: Students may not place themselves or others at risk by their actions or their possessions. The following are some guidelines concerning personal and community safety:
Fires : A student may not light a fire or cause a flame on the campus or during School-sponsored events or trips without specific permission. Any evidence of fire violations such as burned matches, candles, burning of incense, etc., will be considered proof of violation of this rule.
Fireworks : Fireworks may not be brought to the School. Any violation will be considered a serious breach and subject to the School's Disciplinary procedures.
Two Wheelers & Four Wheelers
Students are not supposed to drive Bike & Car
HEALTH CARE
Students are given due care under the able Medical guidance of Dr. Mrs. Subbulakshmi Krishnan, Rajam Nursing Home, Shencottah.
AUDITING
The school auditing session is maintained effectively by our Auditor Mr. CA. T. Sudalai Muthu, Tenkasi.
Bharath creates a culture of Excellence through modelling our core values of:
Global Citizenship
By developing an appreciation & understanding of world cultures, communities and perspectives….
Integrity
By educating our school community to become ethical, fair, honest and responsible citizens.
Adaptability
By providing a variety of challenging experience that promote success and the ability to see change in a positive light.
Balance in Life
By nurturing physical, social-emotional creative & intellectual wellness leading to healthy self-actualization.
Empowerment
By providing opportunities to apply knowledge and skills to real-world situations fostering confidence, leadership and responsible risk-taking.