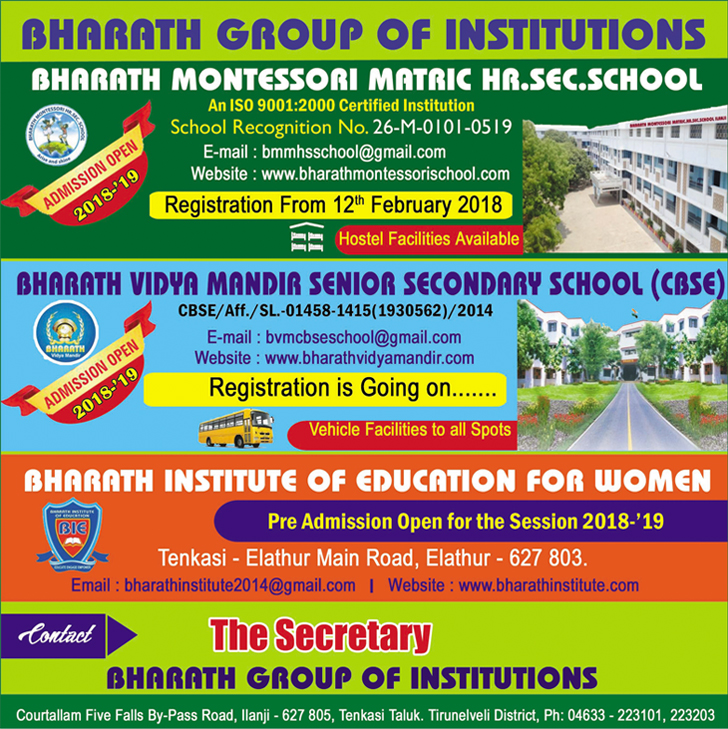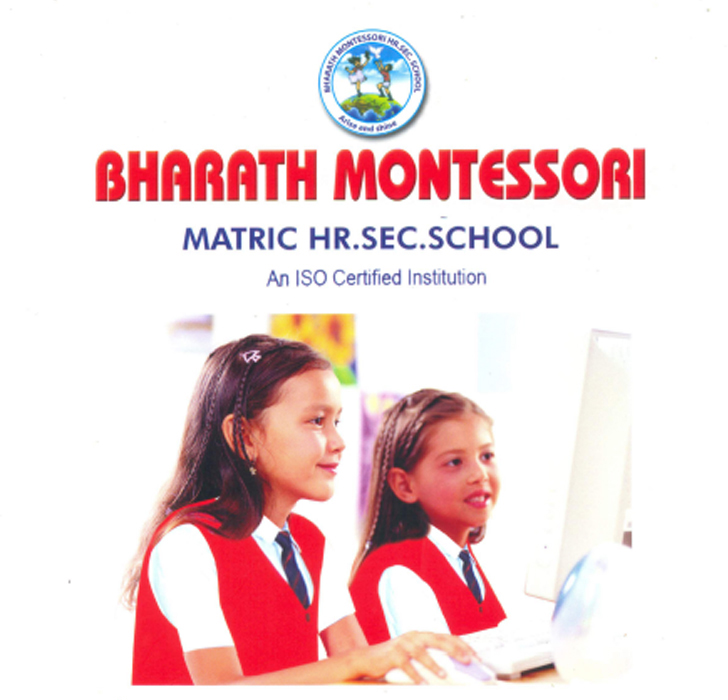 The School Curriculum
The children are honed to accomplish for Matriculation Board and Higher Secondary under Tamil Nadu State Government pattern with Sanskrit, Tamil and Hindi as first language. Scientifically graded methods of teaching to develop the skills to read and write are adopted. Art & Craft, Music, Dance, Karate, Silambam, Yoga, Violin, Casio, Veena & Role Play form an integral part of the curricular activities. Work experience, outdoor & indoor activities enrich the seniors' curriculum. Uncrowded class rooms mark individual attention that cater to the needs of the children.

Manifestos
Zealously serving the community with the best education possible for the past nineteen years.
Established in a pleasant ambience of greenery.
Spacious uncrowded class rooms which are well-aerated with a student teacher ratio 25:1
Adequate space and sports equipment for outdoor and indoor games.
A full-fledged language laboratory catered by Foreigners.
A well-stocked Library, Science and Computer Laboratory.
Computer education from class I onwards.
Well educated staff to provide the students with knowledge on global perspectives.
Students Counselling and Guidance Bureau.
Admission Procedure
Parents seeking admission for their wards should obtain an application form & prospectus. All completed forms with enclosures should reach the office at the prompt time along with a copy of Birth Certificate. The Entrance Test / Interview will be on at 10.00 a.m in the school premises.
Personal Interview / Written Test
Parents have to bring their wards for a personal interview / written test on the date fixed by the admission committee of the school. The principal considers each application on the basis of an admission test as well as age limit and offer admission to the child at the appropriate standard. The decision of the Principal is final. Only students who are medically fit are considered for admission.
Note: The minimum age for admission to Pre-K.G is 2 ½ years.
Age for admission to other class will progressively correspond to this.
Academic Year
The Academic year comprises of three terms:
First Term : June to September
Second Term : October to December
Third Term : January to May

School Hours
Pre – K.G to II Std : 9.15 a.m - 3.00 p.m
III to IX Std : 9.15 a.m - 4.30 p.m
X to XII Std : 7.00 a.m - 3.00 p.m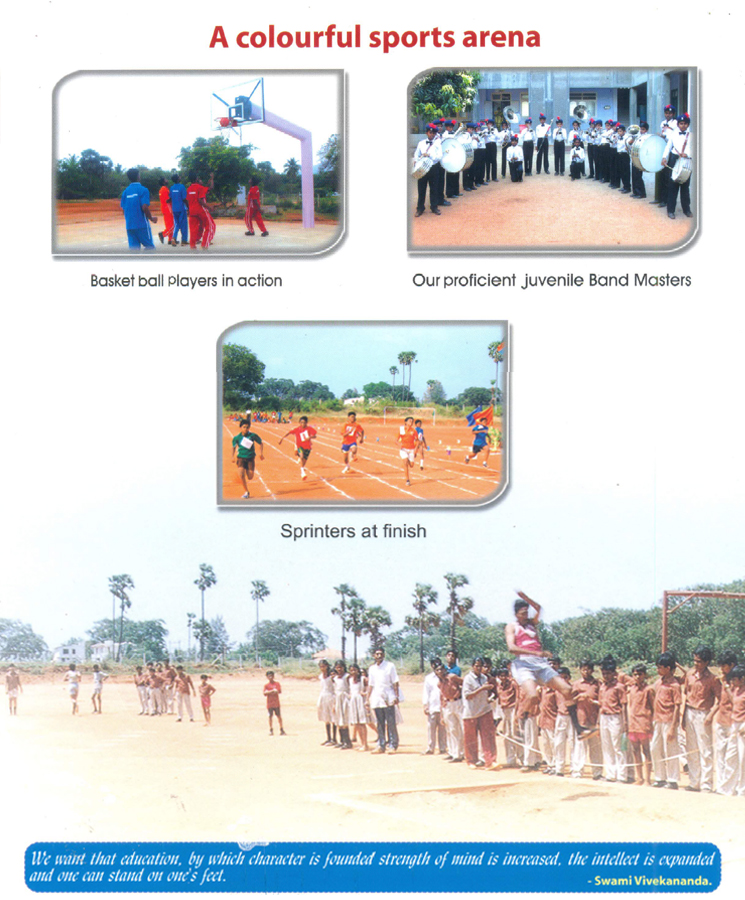 School Uniform
Parents can collect the uniform materials at the school store during the 1st Week of March. Black shoes for boys and girls of Pre.K.G to XII std and white canvas shoes from Pre.K.G to XII std on all Fridays.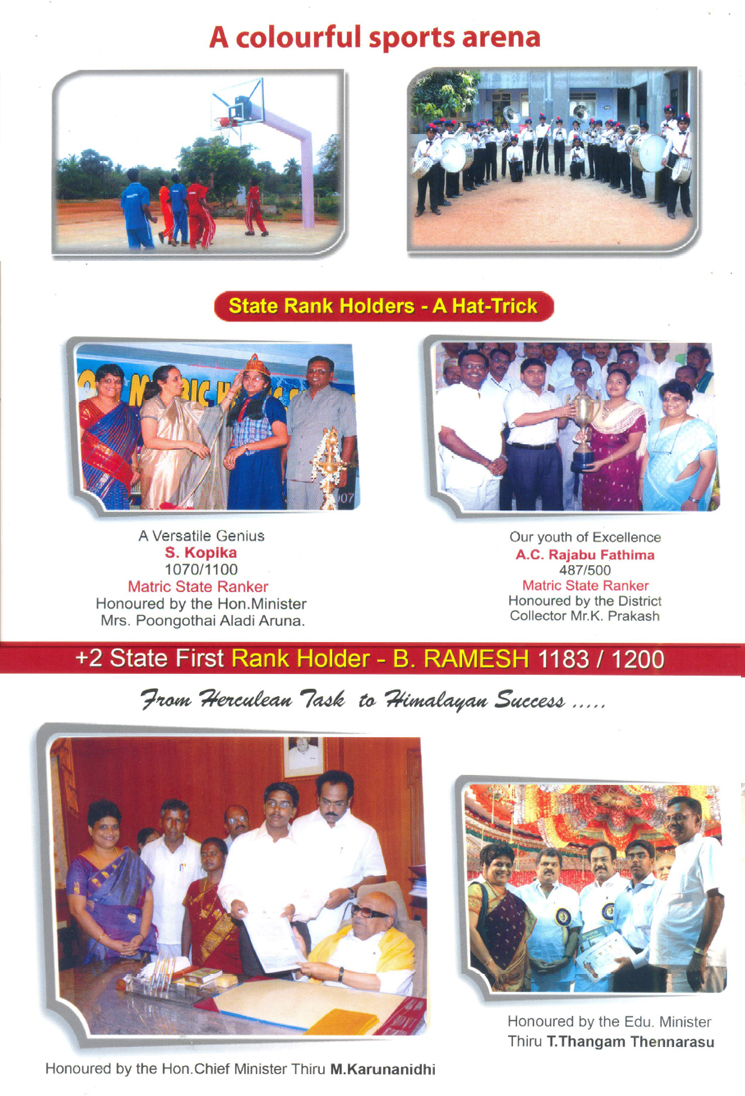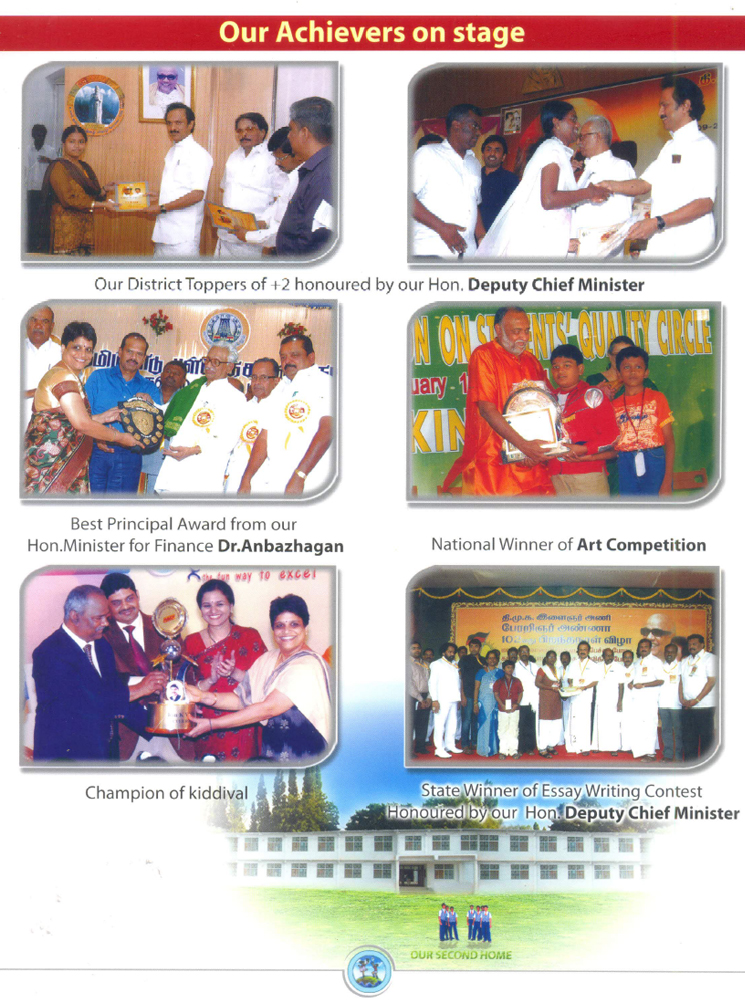 Books & Notebooks
Textbooks, Notebooks & Work Sheets can be collected from the school stores at the actual cost.
Hostel
Hostel facilities are available for both boys and girls of class II onwards. Girls and boys houses are separate under the charge of the warden. Balanced vegetarian and Non – Vegetarian food is provided.